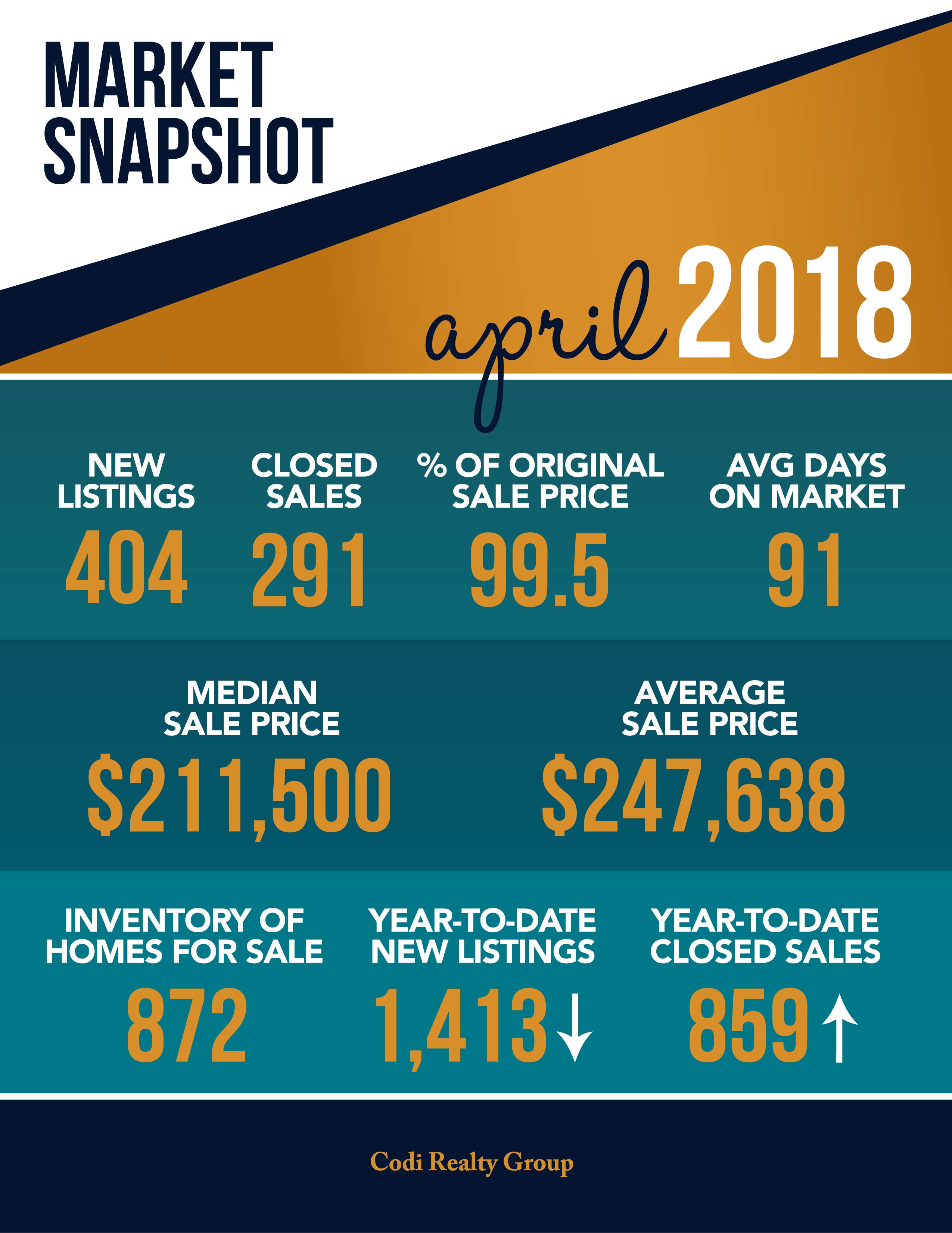 Monthly Market Indicators
Many sellers and builders are in a good position for financial gains, as the economy continues to favor putting existing homes on the market and building new homes for sale. We are finally beginning to see some upward movement in new listings after at least two years of a positive outlook. There may not be massive increases in inventory from week to week, but a longer-term trend toward more new listings would be a good sign. Low inventory should continue to create a competitive situation for buyers, causing price increases over the next several months.
New Listings in Sioux Falls decreased 12.6 percent to 404. Closed Sales were down 2.0 percent to 291. Inventory levels fell 24.0 percent to 872 units.
Prices continued to gain traction. The Median Sales Price increased 7.9 percent to $211,500. Days on Market was up 2.9 percent to 91 days. Sellers were encouraged as Months Supply of Homes for Sale was down 30.0 percent to 2.9 months.
This winter and spring exhibited unseasonal weather patterns in much of the country. As the seasons change to something more palatable, wages and consumer spending are both up, on average, which should translate positively for the housing market. Being quick with an offer is still the rule of the day as the number of days a home stays on the market drops lower. If that wasn't enough for buyers to mull over with each potential offer, being aware of pending mortgage rate increases is once again in fashion.
Housing Supply Overview
Although housing supply is low and will likely remain low for the duration of 2018, there are signs of improvement for new listings. Sellers are beginning to come out of hibernation while new build projects are taking shape with more regularity. For the 12-month period spanning May 2017 through April 2018, Closed Sales in Sioux Falls were up 1.4 percent overall.
The overall Median Sales Price was up 8.7 percent to $206,600.
Market-wide, inventory levels were down 23.5 percent. The construction type that lost the least inventory was the New Construction segment, where it decreased 20.4 percent. That amounts to 3.0 months supply for Single-Family homes and 3.8 months supply for Condos.
– 10k Research & Marketing