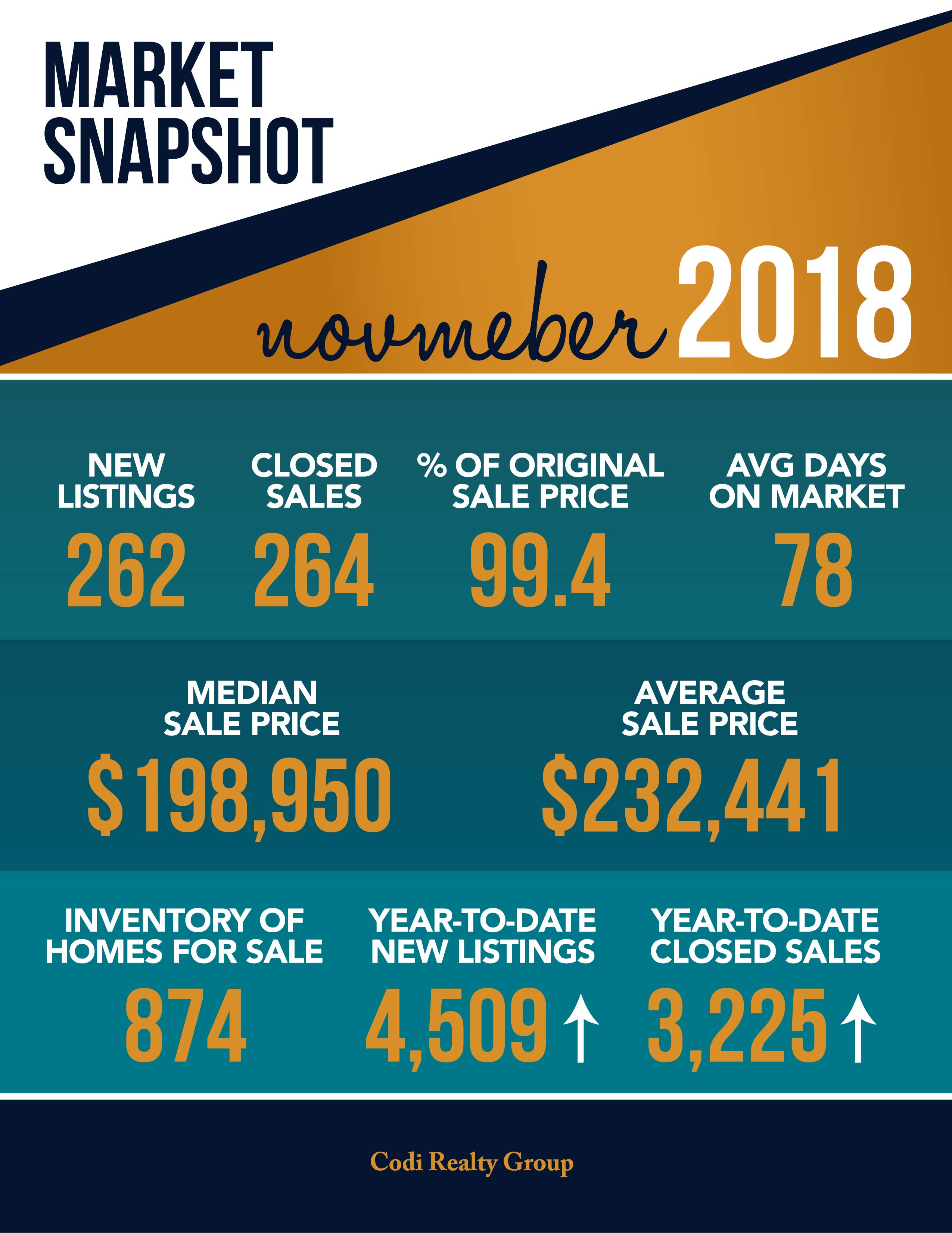 Monthly Market Indicators
The booming U.S. economy continues to prop up home sales and new listings in much of the nation, although housing affordability remains a concern. Historically, housing is still relatively affordable. Although Freddie Mac recently reported that the 30-year fixed rate is at its highest average in seven years, reaching 4.94 percent, average rates were 5.97 percent ten years ago, 6.78 percent 20 years ago and 10.39 percent 30 years ago. Nevertheless, affordability concerns are causing a slowdown in home price growth in some markets, while price reductions are becoming more common.
New Listings in Sioux Falls decreased 8.7 percent to 262. Closed Sales were down 3.6 percent to 264. Inventory levels fell 17.9 percent to 874 units.
Prices continued to gain traction. The Median Sales Price increased 4.7 percent to $198,950. Days on Market was down 0.6 percent to 78 days. Sellers were encouraged as Months Supply of Homes for Sale was down 22.2 percent to 2.9 months.
The Bureau of Labor Statistics recently reported that the national unemployment rate was at 3.7 percent. Low unemployment has helped the housing industry during this extensive period of U.S. economic prosperity. Home buying and selling activity relies on gainful employment. It also relies on demand, and builders are showing caution by breaking ground on fewer single-family home construction projects in the face of rising mortgage rates and fewer showings.
Housing Supply Overview
Home prices have continued to increase, but price drops are becoming more of a reality as affordability concerns are keeping showings down and some nervous buyers at bay. Meanwhile, year-over-year inventory levels are edging closer to even in several markets across the U.S. For the 12-month period spanning December 2017 through November 2018, Closed Sales in Sioux Falls were up 2.5 percent overall.
The overall Median Sales Price was up 5.8 percent to $209,000.
Market-wide, inventory levels were down 11.7 percent. The construction type that lost the least inventory was the New Construction segment, where it decreased 11.6 percent. That amounts to 3.1 months supply for Single-Family homes and 4.5 months supply for Condos.
– Showing Time