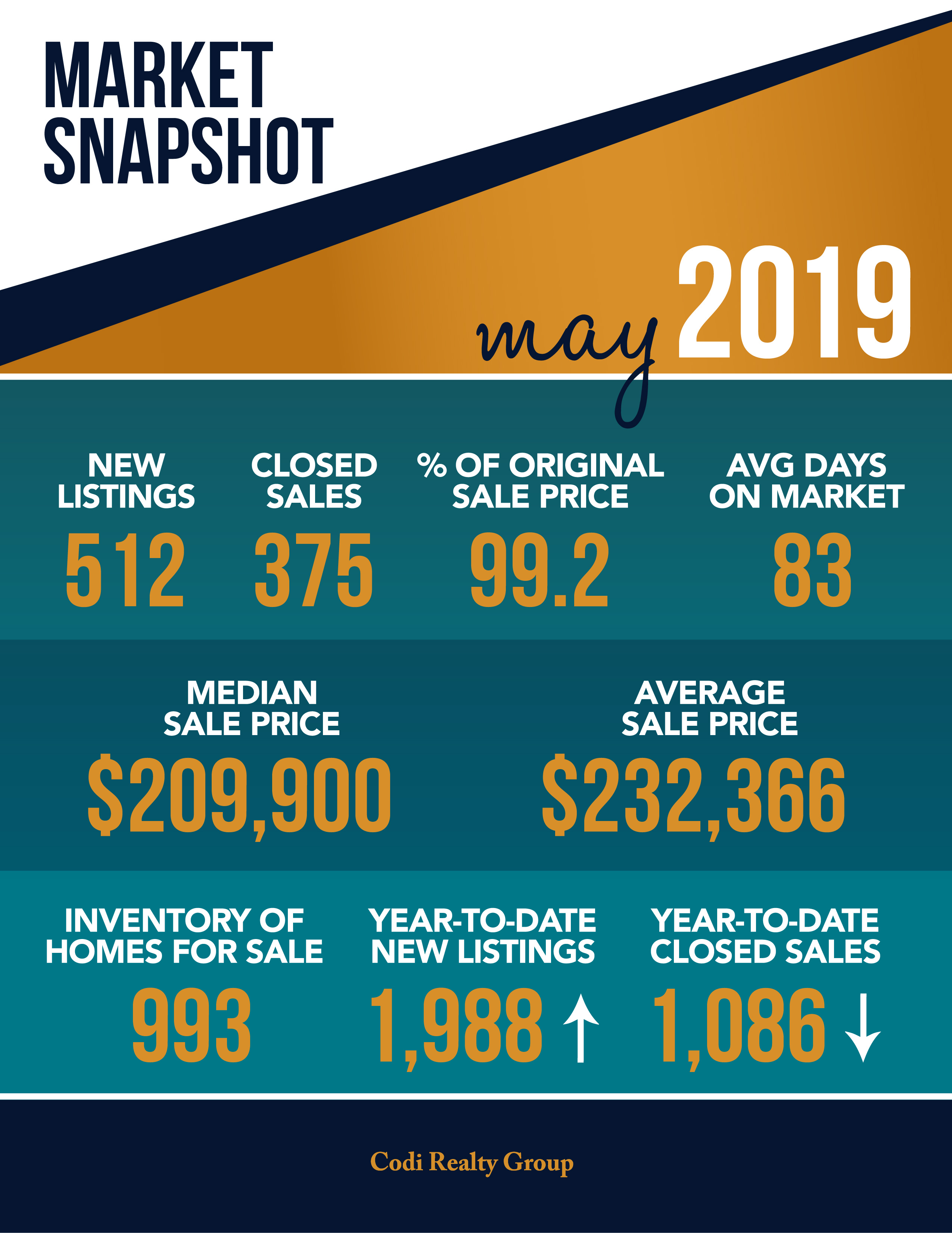 Monthly Market Indicators
At this point in the year, we are getting a good sense for how the housing market is likely to perform for the foreseeable future. And although it is not a particularly exciting forecast, it is a desirable one. Markets across the country are regulating toward a middle ground between buyers and sellers. While it remains true that sales prices are running higher and that inventory options are relatively low, buyers are beginning to find wiggle room at some price points and geographies.
New Listings in Sioux Falls remained the same at 512. Closed Sales were up 8.7 percent to 375. Inventory levels fell 16.3 percent to 993 units.
Prices were fairly stable. The Median Sales Price decreased 0.8 percent to $209,900. Days on Market was down 3.6 percent to 83 days. Sellers were encouraged as Months Supply of Homes for Sale was down 18.1 percent to 3.4 months.
An extended trend of low unemployment, higher wages and favorable mortgage rates has been a terrific driver of housing stability in recent years. What is different about this year so far is that prices are not rising as quickly. Some of the hottest Western markets are even cooling slightly, while some Northeast markets are achieving a state of recovery after a decade of battling back from recession. As a whole, the selling season is looking fairly stable across the nation.
Housing Supply Overview
In general, there are still fewer homes for sale at the lower end of the price spectrum, which has unsurprisingly translated into fewer sales at that end of the market. Meanwhile, inventory is rising along with sales in the upper price tiers. For the 12-month period spanning June 2018 through May 2019, Closed Sales in Sioux Falls were down 11.0 percent overall.
The overall Median Sales Price was up 0.8 percent to $209,700.
Market-wide, inventory levels were down 12.9 percent. The construction type that lost the least inventory was the Previously Owned segment, where it decreased 7.1 percent. That amounts to 3.7 months supply for Single-Family homes and 3.9 months supply for Condos.
– Showing Time